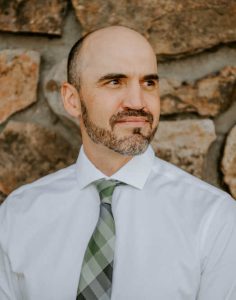 Dr. Brandon L. Turley is a Central Oregon native and graduate of Bend Senior High School. After graduation, he continued his education and athletic advancements at Western Oregon University. Dr. Turley loves sports at major universities, but he feels that some of the best educations and personal relationships are built at smaller universities.
Dr. Turley is proud to say he obtained his dental doctorate from the prestigious Oregon Health and Sciences University. Dr. Turley has a passion for dentistry and a thirst for knowledge.
Dr. Turley completed a Las Vegas Institute Fellowship and is currently a clinical instructor there. You will find that he looks beyond the traditional scope of dentistry to help ensure his patients are well taken care of. His wide range of skills allowed him to start his own practice in Montana.
Dr. Turley loved Montana but returned home to Central Oregon in 2008 to be closer to family. When not at work, you will most likely find him spending free time with his four daughters and wife or enjoying some outside activity, including golfing, camping or shooting his bow.